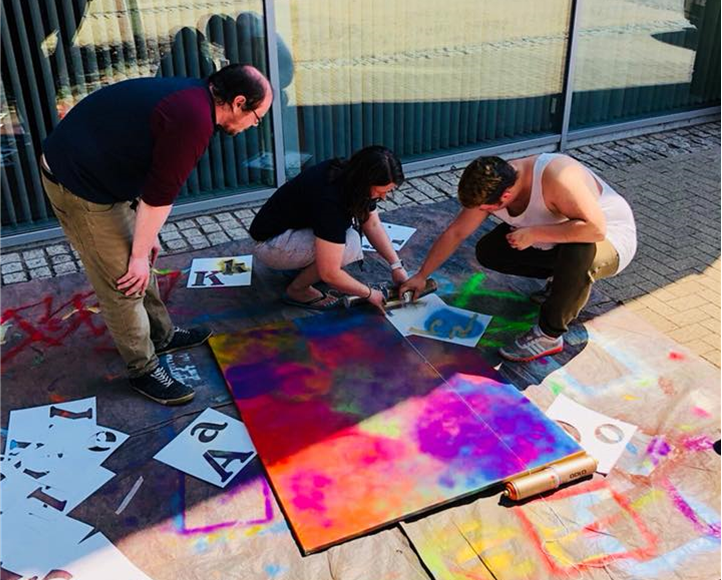 YMCA Crewe provides accommodation for individuals aged 16+ experiencing homelessness. When they first move into YMCA Crewe, many residents vitally need support to successfully manage issues surrounding their mental and emotional wellbeing, and to overcome previous trauma and overwhelming experiences. Many will struggle to identify any interests or hobbies that they enjoy, and may have never had the opportunity to explore the range of creative activities many of us take for granted. The YMCA Crewe Engagement Team use Art Therapy sessions to help support residents to organise their feelings, and build their confidence and self-esteem, helping to develop more robust Mental Health.
Supporting YMCA Crewe residents to improve their emotional and mental wellbeing through Art Therapy sessions will enable us to empower individuals to feel able to move onto training, education or employment, and ultimately to feel confident living independently, and able to progress into their own permanent accommodation. The positive impact of the support offered by YMCA Crewe is evidenced through regular resident feedback. In a recent survey, 92% of residents stated their health had improved while at YMCA Crewe, and 96% stated that they had made progress in their personal development. Funding will be spent on providing art supplies and materials for 20 participants over three months.
What makes YMCA Crewe Art Therapy sessions so successful is their part in a wider support package available to residents onsite through the YMCA Crewe Housing Team. Whilst developing their emotional and mental wellbeing through Art Therapy sessions, residents will simultaneously have access to support with Independent Living Skills, Budgeting, Work Placements and Accredited Training. Offering a wide range of support 'under one roof' allows our residents to build trusting relationships with our Housing and Engagement Team, which is crucial in helping them to overcome barriers to improving their mental health.