Delivery timeframe
12 months
Location
Sheffield S10 2TY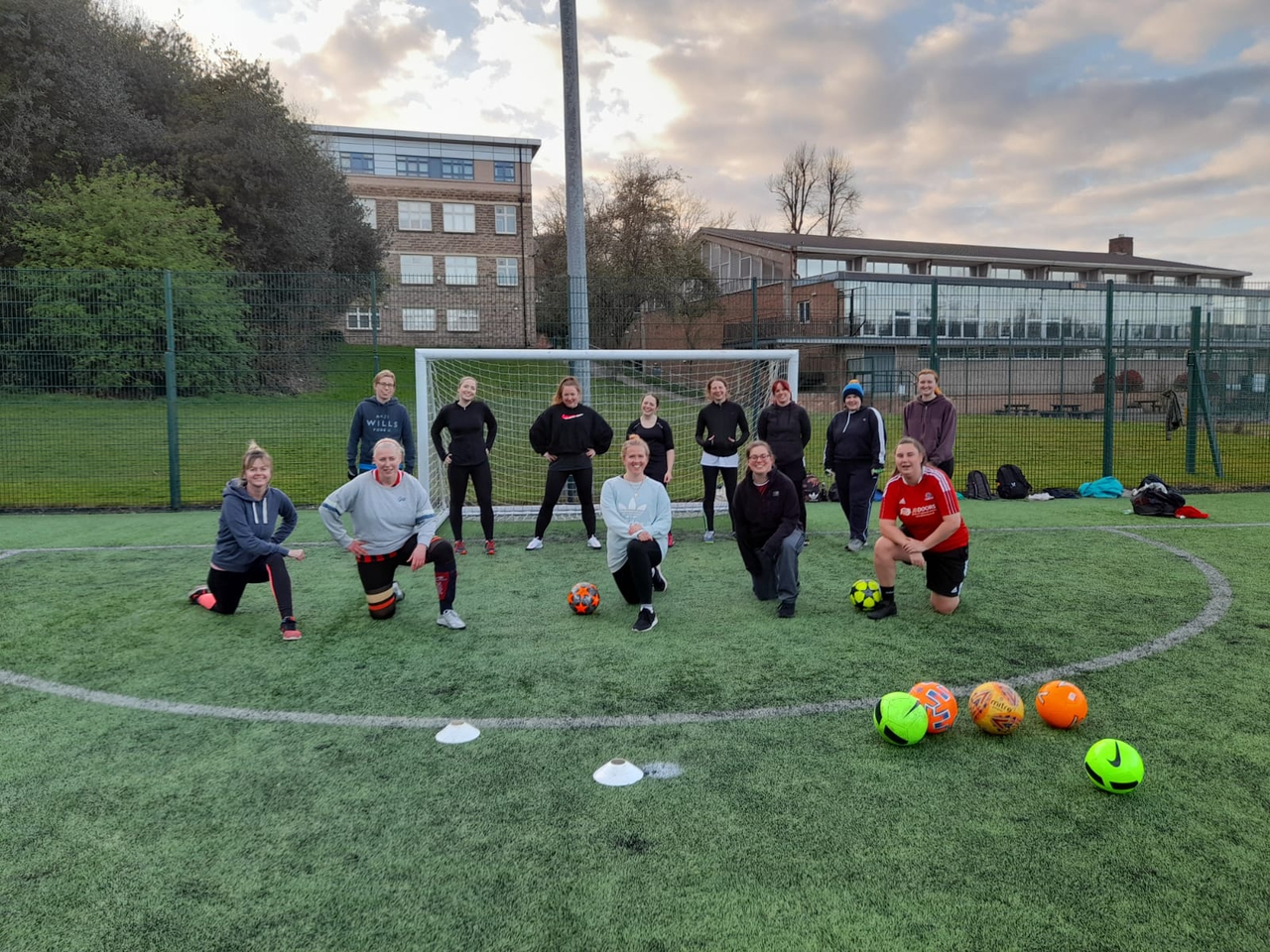 In Sheffield there is no opportunity for females living with Mental Health to access football. Football is not only a great way to stay physically fit. Football plays an important role in mental health and well-being by providing regular social interactions and a break from the potential other stresses and worries that we may be facing. Every year, 1 person in 10 will experience depression or anxiety and the number of current and former players coming forward to seek support for their mental health continues to grow.
The goal is to create a safe mental health friendly space for women to come and learn football skills, play matches, socialise and have fun. Some women may have played as a child and want to reconnect some women may never have kicked a ball. No one is judged by the level of skill or their mental health. Funding will be spent on the rental of a large pitch . To train 1 individual up to level 1 coaching, and kit. The group will not only benefit from learning about the wider activities that Sheffield Flourish offers to support mental health, but will benefit from our charitable status, training and policies, Safeguarding, Health and Safety and working with users.
Sheffield Flourish is Mental Health Charity based in the heart of Sheffield, we run activities for people who struggle on a day to day basis with their mental health and well-being. We have been running this session for just over a year and have the experience working with the community. The session has grown from 12 women to 35 women. Sheffield Flourish's aim is for people with mental health conditions to build confidence, skills, knowledge and connections to unleash their enterprising talents. We see beyond conditions, helping people to define themselves by their abilities and interests.
| | |
| --- | --- |
| Pitch Cost per session x 48 | £2,400 |
| 17 Shirts with Logo | £350 |
| 1 x Level 1 Coaching | £180 |
| Volunteer Travel Expenses | £70 |
35 people
Females 18 and above feeling more supported with their mental health and well-being as well physical health , and being less isolated. These sessions will help the females gain football skills, which will improve their self esteem and confidence to be around other females in similar situations. There will also be opportunities to play in mini tournaments as a team and enter in an all new Mental Health League that is being developed for next season.
We have a Male mental health team that trains every week and plays in 2 leagues they have around 30 individuals and this has been sustainable for over 6 years. We also run the Sheffield & Hallamshire County Flourish League which has 4 divisions and 15 teams. The female