Delivery timeframe
12 weeks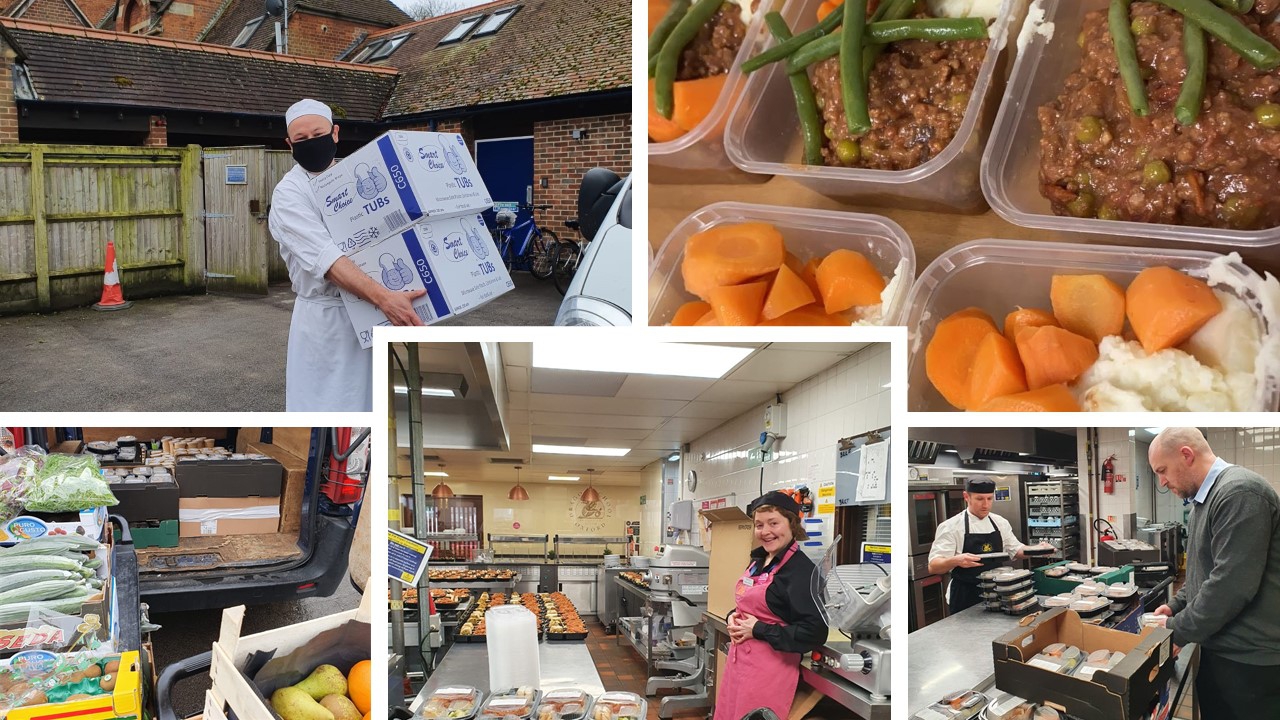 During the pandemic, vulnerably housed people were moved into accommodation with access only to a kettle and microwave. Older people living alone, particularly with dementia, found it hard to eat healthily. Despite the easing of restrictions, the ongoing stress of reduced support systems, employment and financial worries, and the continued need for self-isolation means many people are still struggling to feed themselves and their families. Regular, healthy meals impact significantly on positive health and well-being, and even on educational achievement. OMA believes that adequate nutrition is a human right and we are committed to removing food inequalities in our city.
Our project sources surplus, healthy food from supermarkets in order for chefs to prepare home-cooked meals. Volunteers deliver the meals directly to people who cannot regularly cook for themselves and their families. A grant would cover the rental of a community kitchen, heavily subsidised food ingredients, biodegradable food containers, and the part-time hours of a chef who organises the weekly cooking and of a coordinator to support logistics and volunteers. OMA's meals impact on more than people's physical health; the meal delivery offers social contact and an opportunity to connect meaningfully with others in their local community, particularly for older people feeling isolated.
Since early 2020, OMA has mobilised over 500 volunteers in total to deliver free regular food parcels, emergency food requests, and re-heatable meals each week to Oxford residents who are experiencing food poverty both as a result of the pandemic and from pre-existing food vulnerability. OMA has built up a highly responsive, nimble operation with the capacity (thanks to committed volunteers) to turn around requests for food within 12 hours. OMA is the only emergency food service running 7 days a week. Thanks to extensive partnerships with colleges, schools, food banks, local charities, statutory bodies and even local farms, OMA can now meet the food needs of 2,000 people each month.
| | |
| --- | --- |
| OxFoodAid logistics & volunteer coordinator (5 hrs p/wk x 12 weeks) | £612.6 |
| OxFoodAid chef (5 hrs p/wk x 12 weeks) | £612.6 |
| Rent of local community kitchen (Flo's Place in the Park): 8 hrs p/wk x 12 weeks | £768 |
| Biodegradable food containers (£0.10 x 150 p/wk x 12 weeks) | £180 |
| Subsidised ingredients (sourced from supermarket surplus, donations): £50 x 12 weeks | £600 |
500 people
The primary impact of our project will be to ensure that around 80 people each week receive 1-3 healthy, home-cooked meals; people who would otherwise rely solely on pre-processed microwave meals, or poor quality takeaway food. Apart from the impact on physical health, we know that meal deliveries provide much-valued opportunity for social contact and connectivity; the deliveries reassure vulnerable people that they are remembered and cared for. The relationships between our volunteers and meal recipients can lead to disclosures of other challenges - volunteers can then refer people to OMA's case managers who are experienced in responding to issues such as threats of homelessness, domestic violence or debt problems. The total impact of OMA's project will be to extend the non-judgemental offer of mutual aid to people struggling with food poverty, with dignity and in solidarity.
In the past year, building on our core service of regular food deliveries, OMA has developed two projects: one to deal with emergency requests for food, and a project recruiting volunteer Case Managers to deal with disclosures of additional challenges such as domestic abuse, threats of homelessness and debt relief. In terms of income through funding, OMA receives approximately £4,000 each month from individual donations and has received several grants from local trade unions, Oxford university colleges, local businesses and two COVID-related grants from the city council and Oxfordshire Community Foundation. As well as testimonies we receive on a weekly basis from recipients of food parcels and emergency support (these are anonymised and shared through our Slack online comms platform), we receive grateful acknowledgements of support from the charities and statutory bodies (social services) who refer vulnerable people to OMA for support.